Caption Goes Here
ABOUT THE EATERY
5 great options
One of the most beloved chefs on TV brings his signature style to Hollywood Casino at Charles Town Races. The Eatery by Fabio Viviani features five restaurants with everything from great Italian eats and gourmet burgers to sweet and savory desserts, authentic Hong Kong cuisine and excellent craft and draft beer. A "fan favorite" on the hit show Top Chef, Fabio offers something for every appetite. Stop by today for a one-of-a-kind dining experience at this Fabio Viviani restaurant.
chef/restaurateur/author
Born in Florence, Italy, Fabio Viviani has had a passion for food since childhood, growing to own several concepts by age 27. In 2005, after successfully selling his businesses in Italy, Viviani brought his talents across the Atlantic, where he opened Café Firenze in Moorpark, CA. Today, he is based in Chicago, IL, with his wife and child and is the owner and founder of Fabio Viviani Hospitality Group which successfully develops and operates 20+ restaurants across the US.
Best known for his participation in Bravo's Top Chef seasons 5 and 8, during which he earned the "Fan Favorite" title, Fabio continues to have recurring appearances on national cooking and talk shows such as Good Morning America and The Rachael Ray Show. He has also authored four successful cookbooks on different subjects, including the New York Times Best-Seller Fabio's Italian Kitchen.
Caption Goes Here
five great options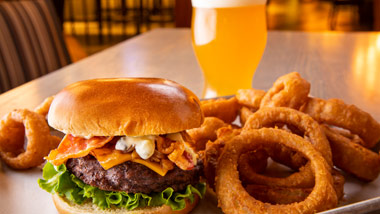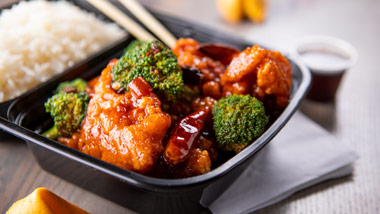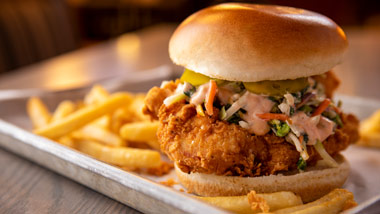 Caption Goes Here
for every tastebud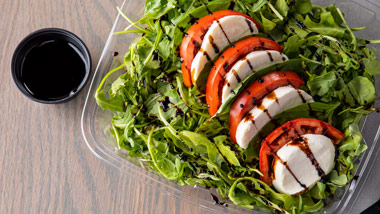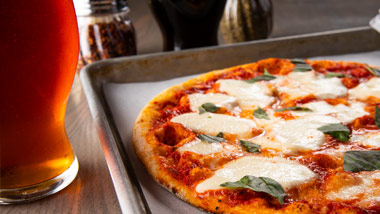 Caption Goes Here
mouth-watering food
Check out some of the delicious food selections at The Eatery.