Restaurants at Hollywood Casino
Perfect for a night out with friends, date night or a quick bite. We offer a variety of choices, each with its own special flair, unique flavors, and the kind of red-carpet service you deserve.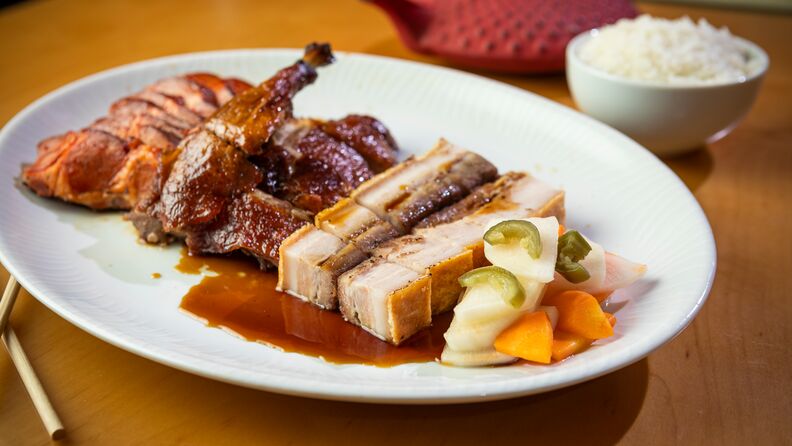 You'll feel a whole lot closer to the Far East when you dine on the traditional array of Asian-style cuisine and the finest selection of fresh sushi at 9 Dragons. Enjoy favorites like Peking Duck, Mu Shu Pork and the greatest noodles this side of the Pacific. Come experience the exotic flavors of 9 Dragons.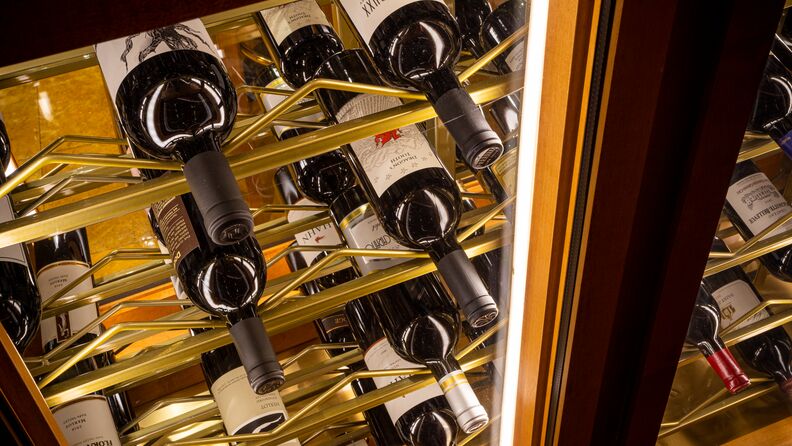 Savor the highest-quality beef, free-range chicken, seasonal shellfish, incredible side dishes and fresh-baked breads at Final Cut. Pair your meal with a selection from our 400-bottle wine list featuring New and Old World wines.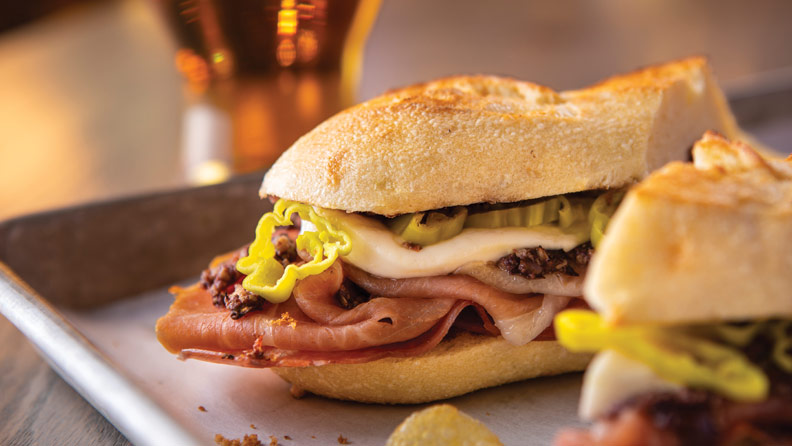 One of the most beloved chefs on TV brings his signature style to Hollywood Casino at Charles Town Races. The Eatery by Fabio Viviani features five restaurants with everything from great Italian eats and gourmet burgers to sweet and savory desserts, authentic Hong Kong cuisine and excellent craft and draft beer.
Caption Goes Here
Chef Jess Sprowls
Executive Chef Jess Sprowls oversees all seven dining options across the property. Jess has more than 15 years' experience as a professional in the kitchen, many of those in the gambling and casinos industry.
After discovering her passion for cooking at a very early age, she enrolled in her high school's ProStart Culinary program and started developing the skills she needed to further pursue and develop her passion. She started off working in the industry as a bus person at a local seafood restaurant in her home town of Covington, La. Jess then went to Culinary School at Pennsylvania Culinary Institute - Le Cordon Bleu, where she graduated at the top of her class and earned multiple awards including "Commitment To Education." She has forged a path for herself in the culinary world working stints at Levy Restaurants, Marriott Corporation and various others. Her background includes fine dining, buffet, casual dining and banquets.
While her own specialty is Cajun and Creole cooking, Jess and her team are constantly pushing the envelope with creativity. Cooking is her passion, but as an executive chef, she loves watching her team succeed most of all. At a property with so many attractions to offer, Jess is proud that now many people come to the property just for the remarkable dining, and they are seeing steady growth in repeat business.
Caption Goes Here
NYE Skyline Terrace Buffet
Sunday, December 31 6PM-10PM
Usher in the new year with a delectable buffet celebration at Skyline Terrace!

Featuring AYCE Crab Legs, Prime Rib, Smoked Ham, a selection of fabulous entrees, welcome champagne (21+) and beverage specials.
Caption Goes Here
the experience